Some useful suggestions when digitizing embroidery patterns
2022-05-23
How to embroider 3D caps ?
2022-05-24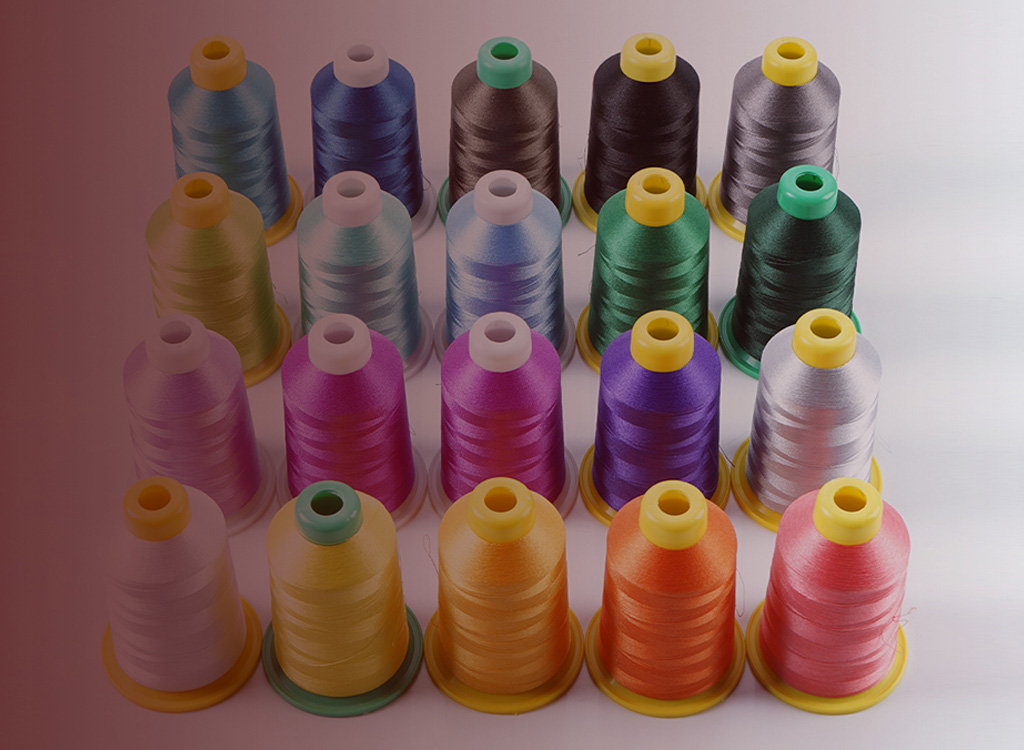 Many customers often ask for recommendations about embroidery threads. Indeed, how to choose the right kind of embroidery thread can be a real challenge if you're a beginner. When we search for embroidery threads on Amazon or any other website, various types come into sight, with different functions, and materials. Then you may scream out: OH, NO !
So in this blog, we'll share some tips on how to choose the embroidery thread.
Pure cotton fine thread
Pure cotton fine embroidery thread is twisted by a single yarn. There are about 40 color systems for this kind of thread, and each color system contains 6 to 9 shades, varying from light to dark. It can be used in a ply. When embroidering with the fine cotton thread on rough fabric, make sure the design has more than one layer, otherwise the pattern will be damaged easily and the bottom will be exposed
Pure cotton thick thread
Pure cotton thick embroidery thread is twisted by three yarns. There are fewer color systems for this kind of thread, and each color system has 3 to 5 shades. It's suitable for embroidery on hemp and fleece.
Plying thread
The ply thread are composed of 6 strands. The thread itself is shiny and the color is very elegant. Each color system contains gray components, such as gray green, gray powder, gray blue and so on. The ply-joint imported thread is most suitable for yarn painting, velvet embroidery, etc.
Silk thread
The silk thread is a unique kind of embroidery thread, which is very typical in the southern part of China. It's just like the ink painting, only available in China. It's suitable for embroidery on soft fabrics such as satin and silk, as well as double-sided embroidery on glass silk yarn. It's good to embroider animals with silk thread, because its unique luster well expresses the fur of animals.
Yarn
Wool yarn is generally suitable for Na-yarn embroidery, and can be divided into fine wool thread, medium thick thread, thick twisted thread, and plied thread. Please note that when you do embroidery on thick fabrics, you should use thick twisted or plied thread.
Gold and silver thread
Gold and silver threads are generally suitable for pan gold embroidery and diamond embroidery. Due to the brittle texture of gold and silver thread, it is not suitable for complicated patterns.
Polyester Thread
The characteristic of polyester thread is that it's more resistant to chemical substances. So the colors won't fade easily after several washes. Many hotel uniforms, as well as some stone-ground blue jeans, sportswear and some children's clothing are made of polyester thread. Generally, polyester thread is much stronger than rayon thread. So when you embroider with polyester thread, you can run the machine at a higher speed, because it won't break easily under a high tension. Also this kind of thread has a better resistance to fire.
The polyester yarn is not as stable as rayon, because it's composed of polyester fiber yarn, it tends to be more elastic. We can cut a rayon thread to test, we will find that the rayon thread won't shrink much after a little pull; on the contrary, if you pull the polyester thread in the same way, once it is released, it can't restore the original length, and may wrinkle, so when you embroider with polyester thread, the tension needs to be adjusted carefully.
Rayon Thread
The difference between rayon thread and polyester thread is very small. The rayon thread has more color systems and the color is more natural. In addition, the stability of rayon is higher than that of polyester thread, even if it is pulled by the embroidery machine, it won't shrink much.
OK, that's today's sharing.  You can also check related information on our YouTube Channel: BAI Embroidery Machine